by Katie Myette, Executive Director
Friends, we have an announcement! While Ashley Bennett has been wearing several hats at Restore for several years now, she is officially our full-time Director of Trauma-Informed Care. We are so excited to see how God leads as she is able to devote all of her time to training and equipping our families in how to bring healing to kids who have experienced trauma. Ashley is exceptionally suited for this role, and we are so excited!
As Ashley steps down from her role as the St. Clair County Director, we are also excited to announce that Rachel Jones has accepted this position. She will be training with Ashley throughout the month of September with the hopes that she will be fully transitioned by October. I have enjoyed getting to know Rachel, and I know St. Clair County will be in good hands under her leadership!
Here are a few words from Rachel: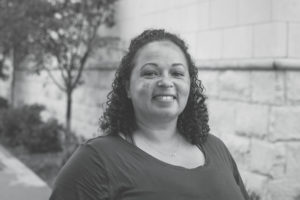 Hi, my name is Rachel. I have a bachelors degree in both Business Management and Marketing. I have worked as a medical assistant, in various roles, for the past 13 years. I have been married to my husband, Dre, for 15 years. We have 2 biological children and have always known that we wanted to open our home to kiddos that have experienced hardship. We began our foster care journey in 2018 and currently have a total of 5 children. I love people. I truly believe that we are called to journey alongside one another through times of joy, grief, and everything in between. I look forward serving St. Clair County in this capacity; side by side and at times hand in hand.
Please join us in welcoming Rachel to the team and celebrating Ashley's transition to her new role!